---
Urban Network

Urban Network is a multinational platform that connects people of different disciplines and provides them with a space for sharing, debating, and discussing ideas about cities, their evolution and their design.
---
---
We Wood - Beirut

'We wood - Beirut' is an initiative launched by Urban Network in collaboration with MEDS 'Meeting of Design Students'​ and Shift Social Innovation Hub to make the ultimate usage of wood materials in order to reuse them for the benefit of the local community.
---
Our mission

We, at Urban Network, the architects, the designers, and the urban planners, walked through the debris of residential streets devastated by the explosion, and realized the need for urgent action to help our community and the many families whose homes were wrecked. How? By mobilizing as many resources as possible to meet the essential needs of those most affected by this disaster.
---
---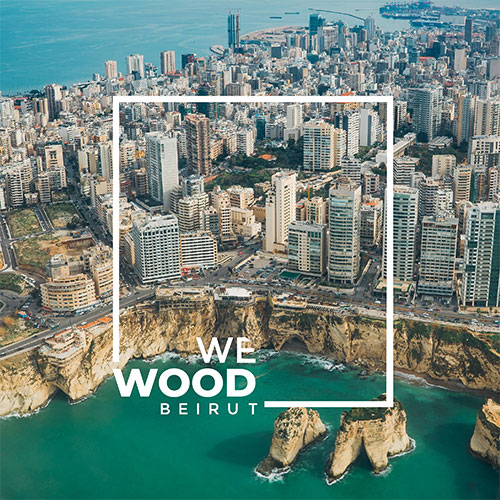 In the same methodology, we aim to provoke a new wave of urban regeneration.
Through the injection of smart, minor but effective urban interventions, that will be a driving motor
to restoring the city's lost identity and help the inhabitants heal the scars of this traumatic experience.
With a lot of collected scrap wood, we are sure that upcycling combined with ingenious design solutions can be a motor for change. Through design, we want to help the inhabitants of Beirut to heal, we want to create urban experiences where the people can reconquer and redefine the city once again, just like they always have.
We want you to think outside the box, think green, and think human "post-disaster" experience.
Full Info:
Click Here
Timeline
Registration and Submission Deadline:
1 MAR 2021 – 24:00 (GMT +2)
Jury Deliberation:
12 MAR 2021
Disclaimer: the selection has not been fully confirmed yet.
The components of the jury will be announced one week prior to the submission date.
Announcement of selected projects will be on 15 MAR 2021
Fees:
No fees
Open to:
Creative designers, at least 18 years of age.
Can be submitted as individual work or as a group (maximum 3) of students and young professionals.
---