Gallery of Reflections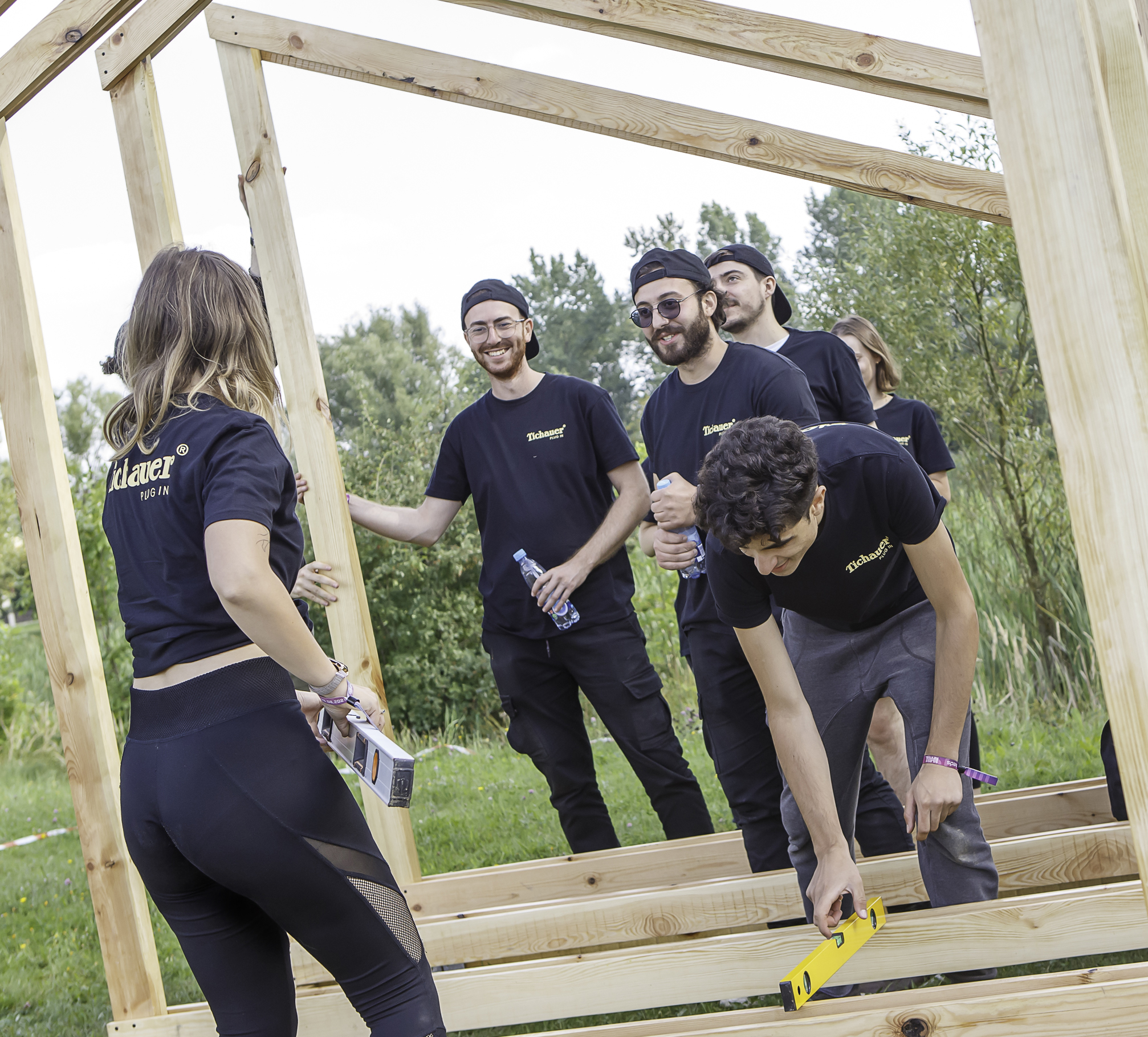 Description
Main intention behind "Gallery of Reflections" was to create an interactive installation within a natural environment connected to everyday residential life. The project interrogates not just how we view but also how we physically engage with and mediate the natural world. On a community level, provided shelter lends itself to a range of uses and intends to foster and develop a relationship between the local children and their natural environment. The space is a canvas for play, reconfiguration, and reinterpretation – it is a lens, a frame and a home in one.

On a workshop level the installation is an attempt at a collaborative, interdisciplinary exploration. It was an opportunity for participants to actively engage in a group design and construction process. Collaboration is at the heart of any great project, so it was important to give space for each participant to express themselves, resulting in a more interesting and engaging project. On an architectural level, the material itself was the heart of the process. Participants had the opportunity to work with timber and the challenging material of steel.
Tutors
Magdalena Storożenko, architect, Poland
Kamila Haja, architect, Poland
Alex Curtis, architect, Ireland
Participants
Enes Bayrak (Turkey), Kasia Mizera (Poland), Margherita Padovan (Italy), Matty Galea Souchet (Malta), Damian Wnuk (Poland), Jason O'Kelly (Ireland), Sara Navarro (Spain), Haya Suri (USA), Ibrahim Sadiklar (Turkey), Rami Lazkani (Lebanon)
Project Gallery